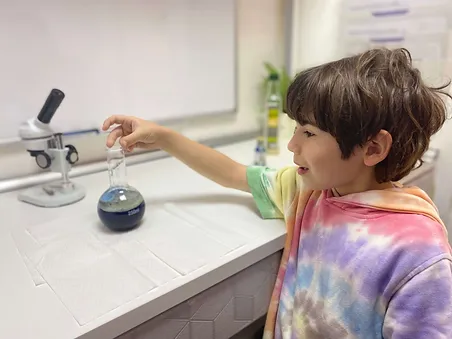 Early Ages BioChemistry lessons (Age 6 To 9)
Students are introduced to fundamental concepts at the early stages of this multifaceted course. A wide variety of topics are covered in BioChemics, sparking scientific curiosity from an early age. This includes lessons in chemistry, biology courses, and even a basic understanding of what is biochemistry. Your child will explore the scientific phenomena that occur in our environment and even extend beyond our immediate surroundings.

The learning process is enriched with colourful and interactive worksheets designed to boost initial curiosity about subjects like chemistry courses and biochemistry courses. These materials are curated by our experienced teachers, including specialized biochemistry tutors, who offer exciting explanations to help solidify foundational knowledge.

The program goes beyond mere theoretical understanding. It seeks to highlight the relationship between theory and practical aspects, demonstrated through real-life examples in various science courses. This multifaceted approach helps to facilitate students' understanding of scientific phenomena and prepares them for more advanced studies in biology, chemistry, and biochemistry.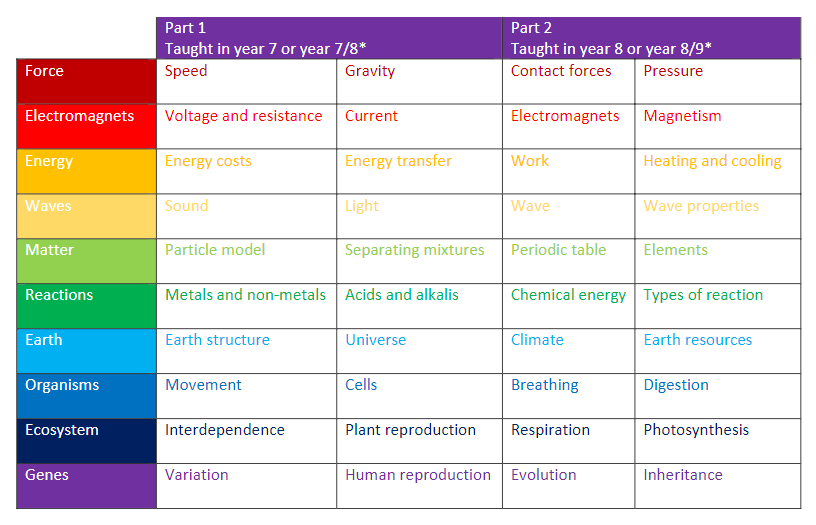 Middle School biochemistry lessons (Age 10 - 15)
At this level, students delve deeper into the building blocks of sciences, embarking on more specialized lessons in chemistry, biology courses, and biochemistry courses. The subject matter expands to cover key concepts in Physical Science, Chemical Science, and Biological Science explicitly. Guided by our skilled teachers, including a specialized biochemistry tutor, students are encouraged to investigate scientific issues through research, observation, and experimentation. This collaborative approach cultivates an industrious attitude essential for scientific inquiry.

The main focus at this stage is to build an accurate and robust foundation. This is achieved through a carefully designed curriculum that spans various science courses, including advanced chemistry courses. Your child will develop and excel through exposure to a range of challenging worksheets, practice problems, and hands-on experiments. This structured approach ensures that each student gains a well-rounded understanding, preparing them not only for higher-level science courses but also for real-world applications of scientific knowledge.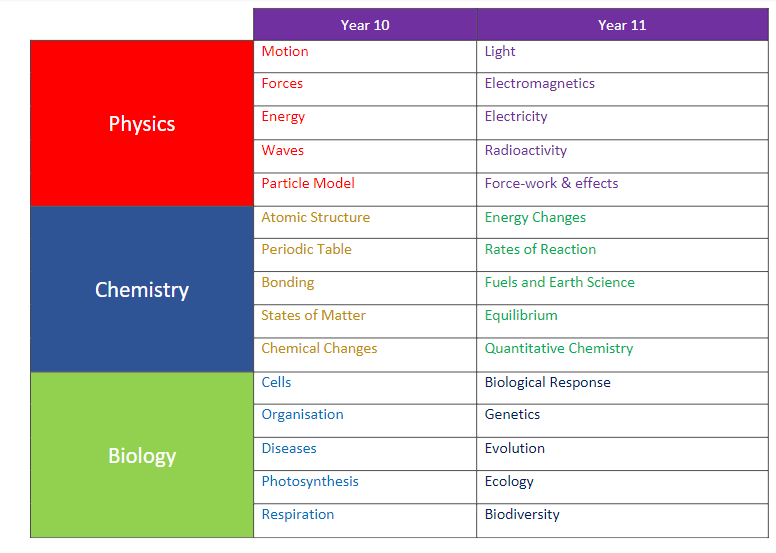 Senior biochemistry lessons(Age 15-18)
At the senior level, the BioChemics program is specifically designed to prepare students for success in various science examinations, including GCSE, IB (Diploma), and AS/A levels. Our curriculum, enriched with advanced science courses and biochemistry courses, provides a rigorous academic framework. Here, fundamental concepts are not just addressed; they are deeply ingrained through regular tests and performance analyses. These evaluations often include grade predictions based on submitted work to help students gauge their understanding and readiness for exams.

As the course progresses to its culmination, students should be equipped to analyse, interpret, and evaluate data effectively. Drawing on their lessons in chemistry and other specialized courses, they will be capable of making scientific conclusions. All students will be trained to select, organize, and present information clearly and logically, using appropriate vocabulary, definitions, and conventions. This is an essential skill set not only for academic assessments but also for future scientific endeavors.

The program ensures that all pupils acquire the necessary mathematical skills to tackle questions in their exams. With a strong grounding in science courses, including in-depth biochemistry courses and specialized lessons in chemistry, students will be well-prepared to produce long-answer questions that not only achieve full marks but also demonstrate excellent written communication of complex subject matter.
Reviews
Our Happy students?
Samiah Khurana
2022-11-23
i do math and english and classes here help me improve
Math and science is good and MR Ahmed is very nice 👍
Amazing place for Maths and science!They have helped me improve my studies and grades. Thank you improve me!
Karuna is currently my English Literature teacher , She is very helpful and Kind , Helped me in my school assessments which I am confident I will do well in thanks to her knowledge of things like context and alternative interpretations.
I do maths and science tuition and I really like how all the teachers provide me with notes and practice questions which really help me understand and improve in topics. Everything I learn during the tuition I am clear with. I do not hesitate to ask any of my doubts and I really like the learning environment over here. Thank you.
Armaan sajnani
2022-09-15
I do math and economics at this institute and they have helped me improve a lot in many areas of my work … the teachers are very helpful and kind and have a different connection with the students which help me learn on another level would recommend this to everyone from age 3 to 18
Karine Mansour
2022-07-28
Love how unique and beautiful this place is. Amazing people that one can learn a lot from. Highly recommended.
We have absolutely been very fortunate to be a part of ImproveMe. Our huge thanks specifically go to Jason for being a great tutor and mentor to our son. You are doing great, please keep-up your high quality. Kind regards, Ozel Family