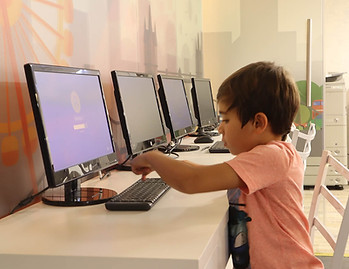 Coding & IT Courses for Age 7-9
The initial stages of our computing courses introduce students to the expansive and ever-evolving world of IT and programming. Starting with an introduction to Python, a key focus of our python courses, students will get the chance to dive deep into the fundamentals of programming. This experience aims to boost their creative thinking and object-oriented programming skills.
During the course, students will tackle a range of coding challenges, from detecting prime numbers to creating quizzes in Python. They will also learn essential programming concepts like functions. A major project includes building a snake game, allowing them to apply what they've learned in a practical and engaging way.
By the end of the course, your child will not only understand the basics of Python but also be able to write complex codes. They will have the skills to create their simple programming projects and even publish them. This holistic approach ensures that students leave the course with a strong foundation in computing and programming, better preparing them for future IT-related endeavors.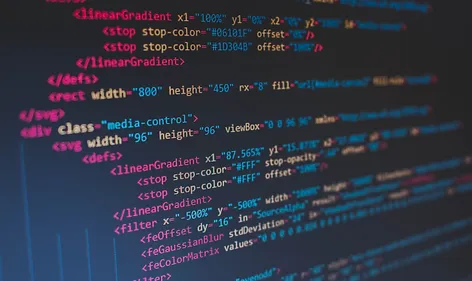 Coding & IT Courses for Age 9 - 14
In the advanced stages of our computing courses designed for kids, students will revisit the fundamentals of programming to solidify their foundational knowledge. This serves as a stepping stone to more complex IT tasks. Quickly moving beyond the basics, they will work on building and developing high-end programs, an essential skill covered in our Python courses. Students will engage in coding exercises that include creating a Fibonacci sequence and solving challenges involving lists, tuples, and dictionaries.
The culmination of the course is a major project where pupils will develop a ticket system program for a zoo. This hands-on project will enable students to gain a complex grasp of the Python programming language. By the end of the course, students will not only have reinforced their fundamental programming skills but will also be capable of tackling more advanced coding challenges, setting them on a path toward further studies and potential careers in IT and programming.
Coding & IT Courses for Age 14+
In this class, one of the best Python courses available, students are introduced to Python with a focus on generating clean, efficient code. This robust computing course aims to elevate students' coding and programming skills to the next level, integrating them fully into the world of IT. Students will have the opportunity to create multiple programs tailored to practical applications.
For starters, they'll build a real-time quiz to grasp Python's capabilities in interactive programming. They will then delve into data analysis using Python and Jupyter Notebook, gaining valuable experience in handling and interpreting datasets. The course also introduces pupils to neural networks, giving them a preliminary understanding of machine learning concepts.
One of the major highlights of the course is working on real-time machine learning algorithms, where students learn how to derive accuracy from complex data sets. The capstone project involves creating an end-to-end program that takes a dataset and analyzes its accuracy based on statistical methods.
Upon completion, students will possess a comprehensive skill set in computing, coding, and programming that meets the demands of top companies worldwide. This will ensure that your child is well-prepared for future opportunities in the IT sector.
Reviews
Our Happy students?
Samiah Khurana
2022-11-23
i do math and english and classes here help me improve
Math and science is good and MR Ahmed is very nice 👍
Amazing place for Maths and science!They have helped me improve my studies and grades. Thank you improve me!
Karuna is currently my English Literature teacher , She is very helpful and Kind , Helped me in my school assessments which I am confident I will do well in thanks to her knowledge of things like context and alternative interpretations.
I do maths and science tuition and I really like how all the teachers provide me with notes and practice questions which really help me understand and improve in topics. Everything I learn during the tuition I am clear with. I do not hesitate to ask any of my doubts and I really like the learning environment over here. Thank you.
Armaan sajnani
2022-09-15
I do math and economics at this institute and they have helped me improve a lot in many areas of my work … the teachers are very helpful and kind and have a different connection with the students which help me learn on another level would recommend this to everyone from age 3 to 18
Karine Mansour
2022-07-28
Love how unique and beautiful this place is. Amazing people that one can learn a lot from. Highly recommended.
We have absolutely been very fortunate to be a part of ImproveMe. Our huge thanks specifically go to Jason for being a great tutor and mentor to our son. You are doing great, please keep-up your high quality. Kind regards, Ozel Family