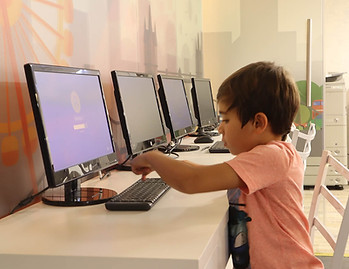 The initial stages of coding introduce students to the idea and the curiosity of the forever-growing computing world.
Students will dive deep into programming fundamentals, starting with an introduction to Python. This will boost their creative thinking and object-oriented programming skills. After writing complex codes like detecting prime numbers, making a quiz in Python, learning about functions and making a snake game (major project), in the end, your child can create their simple programming codes and publish them.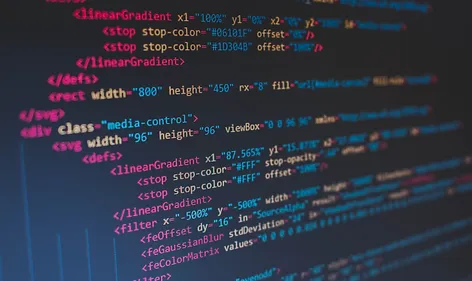 Students will revise all the fundamentals of programming and then quickly move towards building and developing high-end programs. This is essential for creating a Fibonacci sequence and solving tasks on lists, tuples, dictionaries, etc. Finally, pupils will create a ticket system program for a zoo (major project). This will help the child have a complex hold on the Python language.
Introduce the class to Python to generate a clean code. Students will work on creating multiple programs, which include making a real-time quiz, analysing a dataset using Python and Jupyter Notebook and introducing the pupils to the neural networks. Work on real-time machine learning algorithms to derive accuracy. Finally, students will create an end-to-end program which takes a dataset and analyses the accuracy based on statistics (major project). This will ensure the child has the complete skill set that most of the top companies of the world demand for in
Reviews
Our Happy students?
Samiah Khurana
2022-11-23
i do math and english and classes here help me improve
Math and science is good and MR Ahmed is very nice 👍
Amazing place for Maths and science!They have helped me improve my studies and grades. Thank you improve me!
Karuna is currently my English Literature teacher , She is very helpful and Kind , Helped me in my school assessments which I am confident I will do well in thanks to her knowledge of things like context and alternative interpretations.
I do maths and science tuition and I really like how all the teachers provide me with notes and practice questions which really help me understand and improve in topics. Everything I learn during the tuition I am clear with. I do not hesitate to ask any of my doubts and I really like the learning environment over here. Thank you.
Armaan sajnani
2022-09-15
I do math and economics at this institute and they have helped me improve a lot in many areas of my work … the teachers are very helpful and kind and have a different connection with the students which help me learn on another level would recommend this to everyone from age 3 to 18
Karine Mansour
2022-07-28
Love how unique and beautiful this place is. Amazing people that one can learn a lot from. Highly recommended.
We have absolutely been very fortunate to be a part of ImproveMe. Our huge thanks specifically go to Jason for being a great tutor and mentor to our son. You are doing great, please keep-up your high quality. Kind regards, Ozel Family