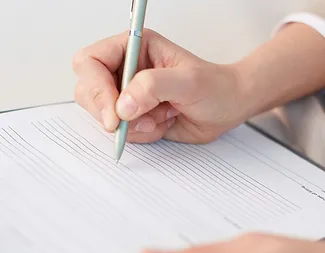 Students will be introduced to the various domains of Psychology through our specialized psychology courses in Dubai, UAE. These courses not only cover the foundational theories but also delve into research methods in Psychology, equipping students with the tools needed to understand and apply these concepts in real-world situations. By offering a comprehensive educational experience in the field of Psychology, we aim to prepare students for both academic and practical challenges in this fascinating discipline.
Students will delve into the various domains of Psychology, including clinical, child, criminal, and business psychology. These specialized areas will be explored in detail, enhancing students' overall understanding of the field. Alongside this, the courses aim to further develop their grasp of the scientific method and introduce them to various statistical tools commonly used for research purposes in psychology. This multifaceted approach ensures that students are well-prepared for both academic and real-world applications in these distinct yet interconnected areas of psychology.
Reviews
Our Happy students?
Samiah Khurana
2022-11-23
i do math and english and classes here help me improve
Math and science is good and MR Ahmed is very nice 👍
Amazing place for Maths and science!They have helped me improve my studies and grades. Thank you improve me!
Karuna is currently my English Literature teacher , She is very helpful and Kind , Helped me in my school assessments which I am confident I will do well in thanks to her knowledge of things like context and alternative interpretations.
I do maths and science tuition and I really like how all the teachers provide me with notes and practice questions which really help me understand and improve in topics. Everything I learn during the tuition I am clear with. I do not hesitate to ask any of my doubts and I really like the learning environment over here. Thank you.
Armaan sajnani
2022-09-15
I do math and economics at this institute and they have helped me improve a lot in many areas of my work … the teachers are very helpful and kind and have a different connection with the students which help me learn on another level would recommend this to everyone from age 3 to 18
Karine Mansour
2022-07-28
Love how unique and beautiful this place is. Amazing people that one can learn a lot from. Highly recommended.
We have absolutely been very fortunate to be a part of ImproveMe. Our huge thanks specifically go to Jason for being a great tutor and mentor to our son. You are doing great, please keep-up your high quality. Kind regards, Ozel Family